The members of the Guadalupe Pirates came together from all over the state of Texas, bringing together a bit of a Red Dirt sound, a Blues beat, and Rocking lyrics to fashion a true and authentic Texas Country band. The Pirates like to bring their audience a combination of originals such as their rockin' outlaw tune, 'Way of the Gun,' or their heart string plucking tune, 'Cry Me the Colorado River,' and a few of those popular songs everyone knows and loves. No matter which song The Pirates are playing, you'll hear the mix of a few cool sounds making for some awesome tunes and you'll want to stomp your foot, and stay a while, because this group of vagrants puts on one high energy, big as Texas show!

    This band consists of a group of seasoned musicians, songwriters, and performers; Branden Benningfield on lead vocals and guitar, Dorothy LaValley on bass, and Willie Dean on drums. The Guadalupe Pirates bring a heart-felt, high energy show every time they step on stage.  For a band that was formed in early 2012, they have certainly gained some miles.  They have shared the stage with the likes of Kevin Fowler, Phil Hamilton, Six Market Blvd, Cameran Nelson, Cody Canada and the Departed, Deryl Dodd, Shenandoah, Charlie Robison, Flatland Calvary, Bart Crow, Mike and the Moonpies, Uncle Lucius, Shane Smith and the Saints, Stoney Larue, and Shooter Jennings.  In the summer of 2014 they were a part of the "Urban Cowboy Reunion" tour which featured Mickey Gilley and Johnny Lee. They have charted two singles on the Texas Regional Radio Charts and produced their EP, titled "Way of the Gun", which is currently available for purchase on several websites and here on this website under the 'Shop' tab. 

     This band brings a variety of sounds to the stage. You can rock out to this band. You can two-step to this band. You can laugh. You can cry.  But you'll always be tapping your foot, and before you know it, you will be singing along with the catchy tunes and begging for more!  Thus far, there has not been one venue the Pirates have played where they were not immediately invited to come back and play again.  You just can't get enough of 'em!!
"

Part outlaw country rock, part Americana, this is a band that typifies alternative country. Blazing honey dripped twang guitar meets down to earth vocals that make me feel like I'm home. Sonically, this is good stuff, writing wise it's great. Performance is top notch. Get this collection so you'll have an excuse to drive fast down those old back roads with the windows down and stereo up!!"
— Rodney Pyeatt-Producer/Guitarist/Songwriter
"

The Guadalupe Pirates go into a room, take control of their stage and have the entire room dancing on the tables before they're done. They've never failed to be invited back!"
— Keli Pearce - Seventh Planet Entertainment
"

Stryk TV had the opportunity to interview the Guadalupe Pirates a while back. We had a chance to sit down and have dinner with them. So, that gave us a chance to find out a lot more about them being in the country music family. We would like to take this opportunity to welcome you back to our town & back to Stryk TV anytime! What a great group! Thanks for the music!"
— Tommy Mouser - Stryk TV/Country Then and Now
"

Heard what I was hoping to with a name like that…and they earned it all on their own!"
— Jeff Golemba - 101.9 Texas Country KCYL
"

There's no question what you are getting when you go to a Pirates show. Take-no-prisoners, hard driving, honest music. They have a unique growl with musicianship that is second to none."
— Steve Peters - TexasLocalScene.com - Steve Peters Photography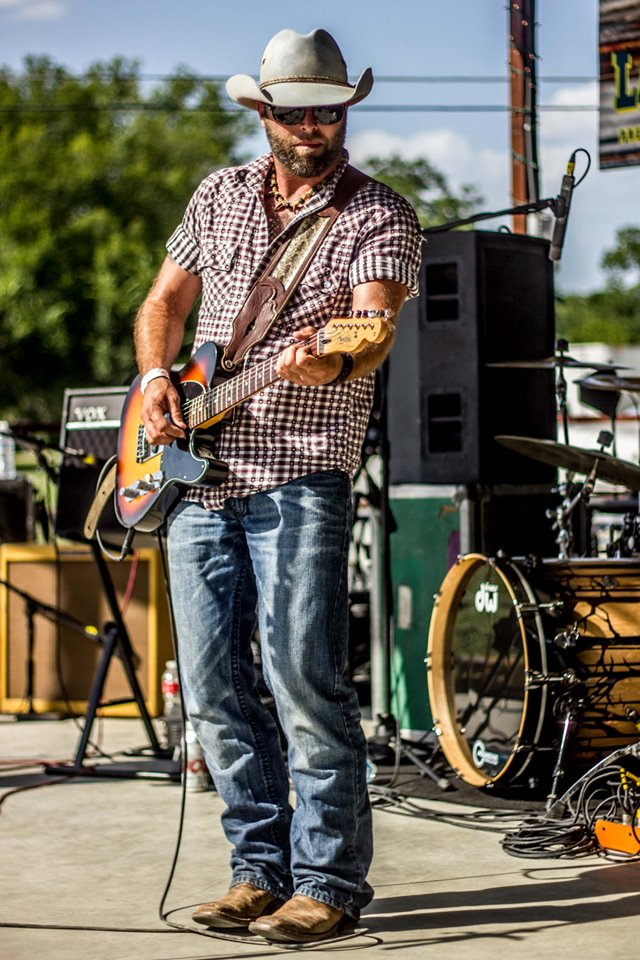 Branden Benningfield - Lead singer/Guitarist/Songwriter
 
Branden Benningfield was born in Brownwood, TX. He was raised in Lometa/Goldthwaite/Lampasas, and graduated from Lometa ISD. He studied Communications at Texas Tech in Lubbock, TX. Branden has been in the music scene and playing in various bands since he was a senior in high school. He spent about eight years playing the Lubbock music scene as both a guitar player, and as a front man.  He has also previously recorded two solo records.  In 2008 he began working in the oil field as a Flowback Operator.  Although he was out of the scene for a few years, he continued with his songwriting, and in 2012 he hung up his hardhat and started putting the band back together.  That band would become the Guadalupe Pirates.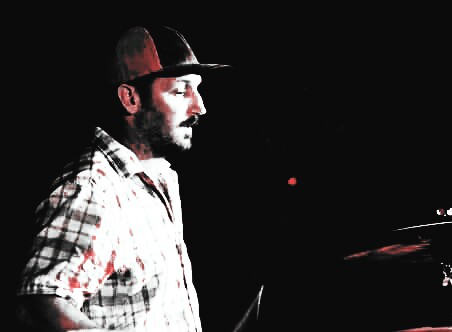 Willie Dean - Drummer
Brandon "Willie" Dean was born in Ft. Smith, Arkansas. He started playing drums at the age of 10 for his father's church in Killeen, Tx where he lived for 22 years. He studied Business Administration at Central Texas College. Willie has played in various rock and country bands over the past 6 years. He came to Lometa, Tx to play gospel music at the church and that's about the time he met the Guadalupe Pirates and began drumming for the band.